Mitzvot for the Kidnapped Israeli Students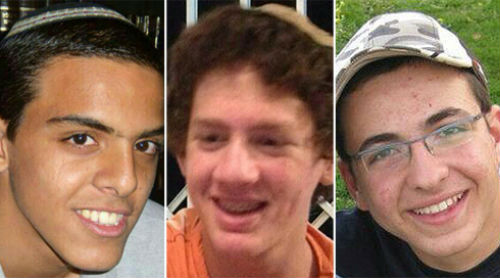 The entire Jewish world is praying for the three kidnapped students in Israel.
As we all follow the news of the kidnapping situation in Israel, there is something more we can do. Let's pledge a Mitzvah, add a prayer and a good deed for the merit of these three young Yeshiva students. When doing a good deed, please have in mind their names:
Yaakov Naftali Ben Rachel Devorah
Gilad Michael ben Bat Galim
Eyal ben Iris Teshura
May our collective efforts yield positive results with their safe return home, Amen.
A delegation of CTVP representatives will personally print out and bring your Mitzvah pledge to the families
Please take a minute and Click on the button below to pledge a mitzvah today.