Even When Sderot Lives Are Spared, Property Isn't
The massive damage that Palestinian rockets have caused in Sderot is not reported. Below are pictures from a recent rocket salvo.
December 19 2007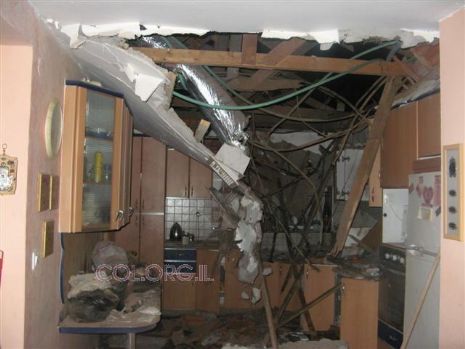 News reports of Palestinian rocket attacks against Israel's southern city are usually brief and to the point. Either Israeli civilians were killed, wounded or spared. But on a typical day when the rockets spare Israeli lives, what happens to Israeli property? A Chabad member recently surveyed the damage to a home and car following a rocket attack.