Rehabilitation trip to NYC for 10 wounded soldiers 
Chabad Terror Victims Project in conjunction with Chabad Israel Center NYC, is proud to announce that this June we will be sending ten Israeli soldiers who were injured in Israels Operation Cast-Lead, providing them with food, lodging and an unforgettable rehabilitational vacation. We feel that this program can make a small but memorable contribution to these heroes of Am Yisrael, who have quite literally put their lives on the line in the continued effort of securing Israel. The purpose of the trip is to offer these veterans twelve days of worry-free relaxation and rehabilitation and a much needed break from endless treatment and therapy.   
 
ABOUT THE SOLDIERS*
*Due to security reasons we cannot publish the full names of the soldiers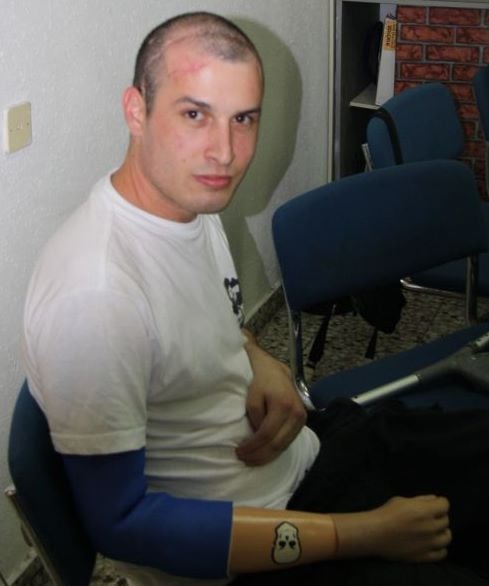 Ben S. Ben served in Golani Unit 13, carrying heavy cannons on his shoulder. On the fourth night of the unit's invasion of Sagaya, Gaza, Ben entered the army's headquarters and proceeded to the third floor. During the course of the night, fellow IDF soldiers mistakenly fired two shots into the window where Ben was stationed. Among the tens of soldiers together with Ben, three were killed and 26 were wounded in varying degrees. Ben's critical injuries were reportedly the most severe of all soldiers in the entire campaign. The armoured jeep evacuating Ben to the border broke down midway, forcing those with him to transfer him to a stretcher and to continue on foot for a gruesome half hour.

Ben arrived at the Beilinson Hospital in Petach Tikva unconscious and within inches of his life. Doctors fought for two weeks to save his life, and finally after a month he began to awaken. [It should be noted that throughout the arduous evacuation from the battlefield, Ben was constantly treated by the unit's doctor, despite his hopeless condition. The doctor's labours which ultimately saved Ben, were honoured with an award from the IDF.]
Ben suffered a severe head injury which impacts his mental and physical functioning. His right hand was amputated. Recently feeling has returned to his left leg enabling him to walk again. During his eleven month hospitalization, Ben underwent seven operations.
Upon Ben's return to Israel, he will be readmitted in order to receive further surgery. Ben is currently rehabilitating in an outpatient clinic, undergoing physiotherapy, hydrotherapy and occupational therapy on a daily basis in order to activate different parts of his brain. Ben is thank G‑d progressing well, thanks to his devoted parents. Ben will arrive in New York with two escorts, one of which will be his father.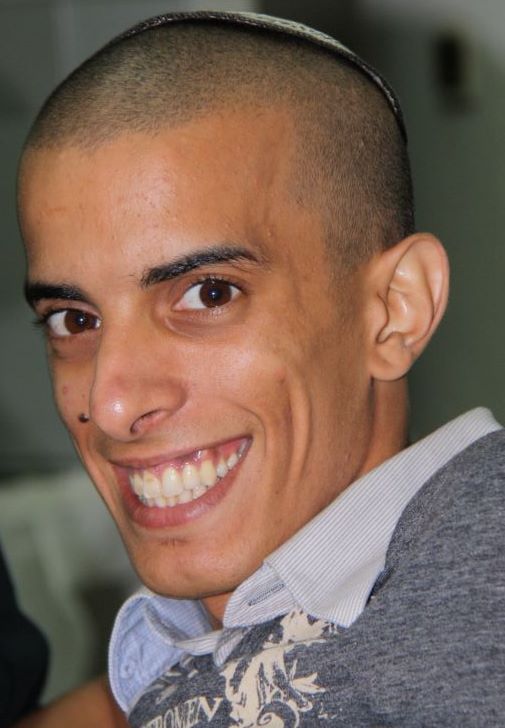 Ethan K. Eitan, a sergeant in the Givati Brigade, entered Gaza together with his unit where they were ambushed by three terrorists on April 1st 2009. A 0.5 mm bullet struck him in the right thigh, the intensity of the blow blasting the bones out. Four additional soldiers were lightly injured in the attack, but Eitan sustained the most severe wounds. He was transported by helicopter to the Beilinson Hospital in Petach Tikva where he underwent emergency surgery.

He was later transferred to the Tel Hashomer Hospital in Ramat Gan where he remained for twelve months, during which he underwent six operations on his leg. Throughout the year his leg was immobilized by metal brackets, confining him to a wheelchair. Just two weeks ago the brackets were removed and replaced with a full-leg cast which will hopefully be removed in time for the trip to New York.

Eitan currently depends on crutches and is presently rehabilitating in an outpatient clinic. Recent scans have fuelled optimism that the splinters will heal and the leg will recover. 
.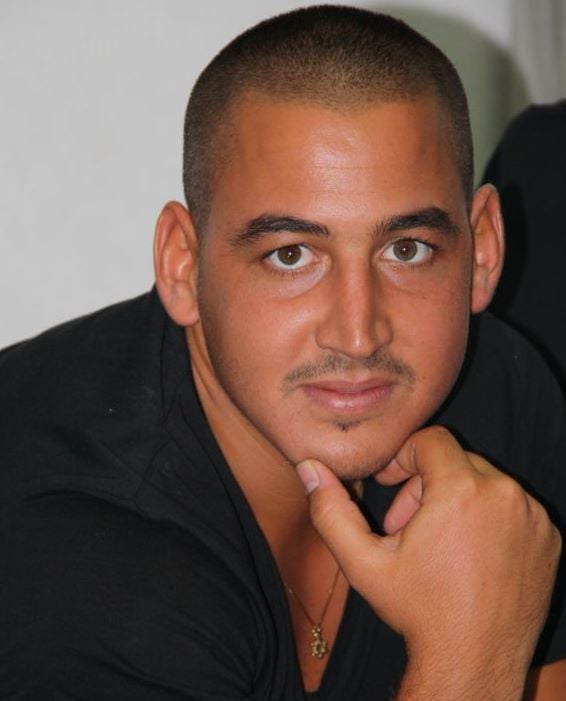 Elad G. On the first day of the Second Lebanon War, Israeli air force mistakenly opened fire on a Golani unit. Flying debris pierced Elad's right eye rendering him blind immediately, whilst other fragments struck his neck and hands.
Any hope for immediate evacuation was crushed when the tank transporting Elad was ambushed by three terrorists who fired three missiles at it, killing two soldiers next to Elad and further wounding him with additional shrapnel. The horrendous scene left Elad traumatized and in shock. He was transferred to another tank and eventually arrived at the Ziv Hospital in Tzfat, from where he was airlifted to the Tel Hashomer Hospital in Ramat Gan.
Elad underwent five operations and remained hospitalized for two months. As a result of his injuries, he suffers from a continuous loud whistling which gives him no peace. Unfortunately this cannot be cured. 

                                 ***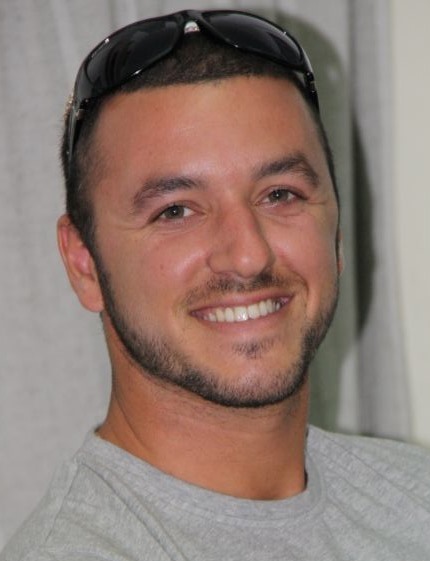 Maor A. During a Gaza raid, Maor, an officer in the Givati Brigade, together with his unit, intended to seize four Kassam missile factories from which rockets had been launched toward Sderot. It was during intense combat with eight terrorists that a bullet was fired into Maor's right shoulder, resulting in the arm's paralysis from the elbow down. In addition, his legs were struck by fragments while a second bullet aimed at his chest was deterred by his vest. Maor was airlifted to the Soroka Hospital in Be'er Sheva where he underwent several operations, remaining hospitalized for a full month. The next four months were spent in the Tel Hashomer Hospital in Ramat Gan following two additional operations on his legs and shoulder. Maor is presently rehabilitating in an outpatient clinic. Between treatments he is studying engineering. 

                                 ***                            
Yogev L. In the middle of a short military break at home, Givati officer Yogev received notification to return immediately to the base to assist in the capture of a group of terrorists in Shechem.
Arriving at the Ariel juncture fully armed yet attired in civilian clothing, Yogev awaited the arrival of his officer. Just then, a vehicle containing two terrorists sped into the juncture and stopped near two Israeli girls, forcing them into the vehicle. Yogev engaged the terrorists, allowing the girls to make good their escape. Unfortunately Yogev was shot at point blank range, with three bullets piercing his stomach and another two aimed at his right leg.
Paramedics from an ambulance that was providentially parked on the other side of the road treated the critically injured Yogev before transporting him to the Beilinson Hospital in Petach Tikva. Yogev underwent immediate surgery and remained unconscious for six weeks in the intensive care unit, before undergoing eight months of rehabilitation in the Tel Hashomer Hospital in Ramat Gan.
To date Yogev has had eight major operations and countless minor ones, the most recent taking place a month ago to treat the pain in his leg. Although his stomach has largely healed with barely any more pain, Yogev is left with no feeling or movement in the sole of his right foot as well as large swelling in his right thigh where the two bullets struck.
Israeli military intelligence was able to locate the two offending terrorists and entered Shechem the same night of the attempted kidnapping and subsequent assault, capturing the two of them.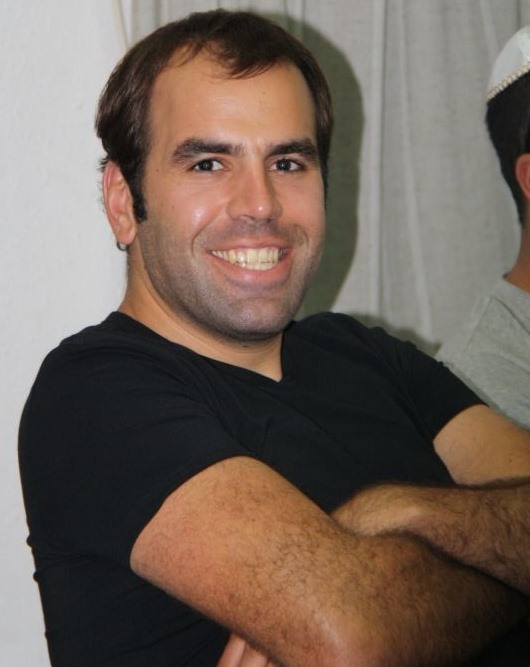 Liran C. Liran had completed his three year stint in the IDF in the Golani Brigade and was enlisted to fight in Operation Cast Lead as a reservist.
It was on the last day of the war, mere hours before the cease-fire, that Liran's unit was fired at by four anti-tank missiles. The soldiers fighting alongside him were instantly killed; while Liran himself was evacuated to a nearby building. When that building was targeted, Liran was transported a full kilometre on foot, switching to an armoured jeep which carried him to the border. From there he was flown to the Rambam Hospital in Haifa.
Liran's head injury was immediately operated on in a gruelling eight hour procedure. He awoke ten days later and was transferred to the Tel Hashomer Hospital in Ramat Gan for six months of rehabilitation, following which he continued rehabilitating in an outpatient clinic.
Liran currently takes three different medications to control his epilepsy, and also suffers loss of mobility in his left hand, all a result of the head injury.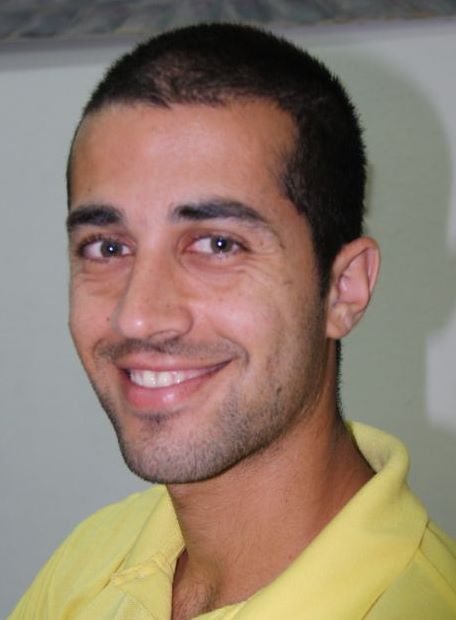 Ron L. Ron, Gal and Ben were all soldiers serving in the same squadron, in descending rank. Ron was the unit's commander, Gal, its officer, and Ben a regular soldier. All three were wounded in the same mistaken attack (see Ben).
Ron was victim to a spray of shrapnel, striking him all over his body. He was evacuated to the Beilinson Hospital in Petach Tikva in critical condition. After his initial surgery, Ron's situation improved and he remained hospitalized for six weeks. While Ron was blinded in his right eye due to a piece of shrapnel, doctors opted not to remove the remaining fragments embedded in his body as the risks were far greater than the benefits. In time, Ron's body would learn to cope with the foreign material and not reject it.
Despite his injuries, Ron healed rapidly and resumed his position in Golani. He is due to complete his enlistment in several days time. Upon his return to Israel, Ron will be readmitted into hospital to undergo further operations on his eye. It is hoped that efforts to restore part of his eyesight will meet with success.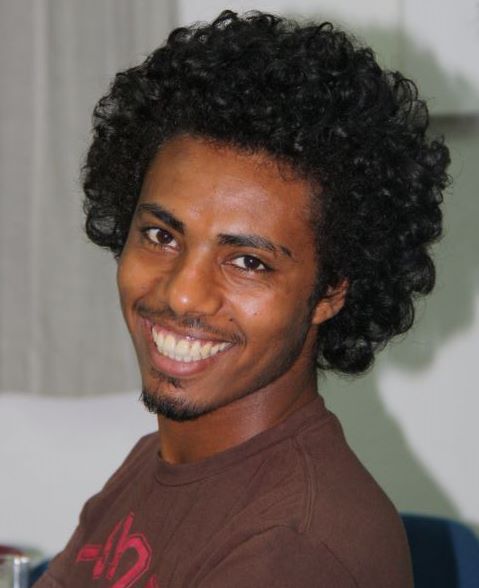 Uri R. Uri, a sharpshooter in the Tzanchanim Brigade, was wounded after two weeks of combat. On the night that his unit seized a building, several terrorists opened fire on the sentries standing guard. During the ensuing battle, all the terrorists were killed with the exception of one who continued firing until dawn, when he too fell.
As the new night sentry, Uri placed a mattress against the wall and lay down to rest. After several minutes, ten RPG rockets were fired at the building, one of which struck Uri. He remained in the room alone, shielding himself by the wall under the window as bullets whistled overhead and exploded in the room.
Uri suffered a hit to his knee in addition to his left palm which was blown off. After eight operations, it was re-attached but remains barely functional. Uri is currently rehabilitating in an outpatient clinic in the Tel Hashomer Hospital in Ramat Gan as he awaits further surgery.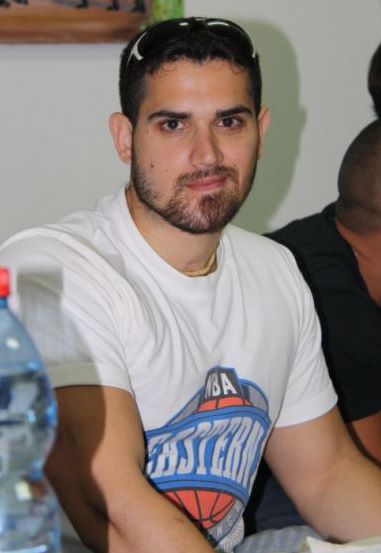 Roi G. It was during the second Lebanon War that Roi, together with the other soldiers of the Nachal Brigade, penetrated deep into Lebanon on foot under cover of night. At approximately 3am they stormed a building in the village of Ranadia where several terrorists opened fire. Roi took two bullets to his right leg and an additional one to his jaw. Despite his serious injuries he continued fighting, eradicating one terrorist and wounding another.
During his evacuation, Roi's hand was shot and his body struck by debris. The medic treating him also sustained serious injuries. Two arduous hours of combat passed before a rescue helicopter arrived, but due to the high toll of casualties, Roi was left behind to await the next helicopter which arrived four hours later. He was flown to the Rambam Hospital in Haifa where he promptly underwent a ten hour multi-faceted operation.
Roi began speaking again after two weeks of intensive care, and remained hospitalized for a further six weeks. The next three months were spent rehabilitating in the Tel Hashomer Hospital in Ramat Gan, after which he returned to the Rambam Hospital for additional surgery which kept him hospitalized for another three weeks.
The subsequent year was spent rehabilitating in a daily outpatient clinic. Two years passed before Roi began walking independently again.
To date, Roi has undergone twenty operations. He has chosen to delay surgery to his jaw so that recuperation will not interfere with his trip to New York. Roi suffers from post trauma syndrome and has difficulty falling asleep at night.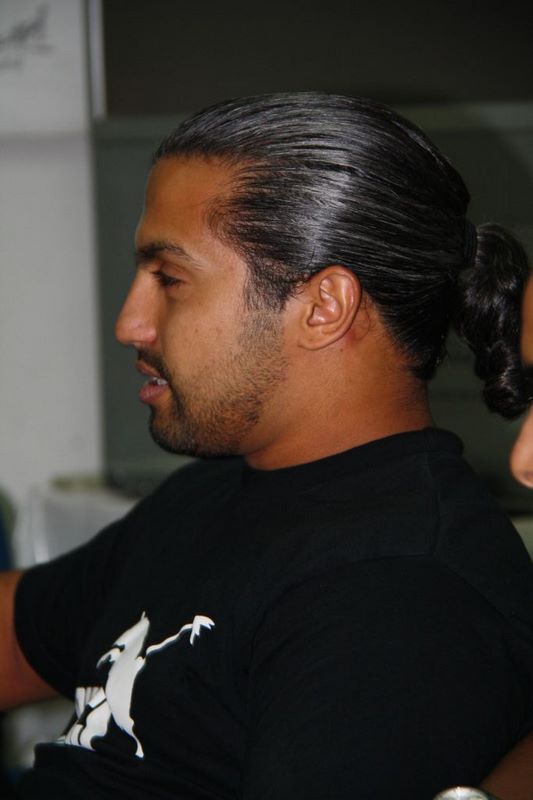 Idan L. It was during a fierce battle in Gaza that Golani sniper Idan took a bullet to his knee, piercing him so severely that it shot right through. A fellow soldier hoisted Idan onto his back until he was evacuated to the Soroka Hospial in Be'er Sheva. Idan was initially hospitalized for three days before being sent home with his knee in a cast after doctors declared his injury minor.
But after experiencing excruciating pain at home, Idan arrived at the Kaplan Hospital in Rechovot. A series of tests revealed that not only was the injury was far more severe than originally thought, but that the leg had also consequently sustained tremendous damage. Three bolts were inserted into the leg during a harrowing surgery and the bone was sewn together.
Idan currently rehabilitates twice a week in an outpatient clinic, with physical treatment for his leg as well as psychiatric therapy. Idan relies on a cane or crutches for walking in addition to a specially engineered leg support system which prevents his foot from flopping as it no longer contains nerve endings and thus no feeling.
The endless pain and constant treatment have left Idan in a deep depression. He feels positive that the trip to Manhattan will lift his spirits as he is in desperate need of peace of mind.