Special Chanukah Candle Lighting on Behalf of Victims of Terror in Israel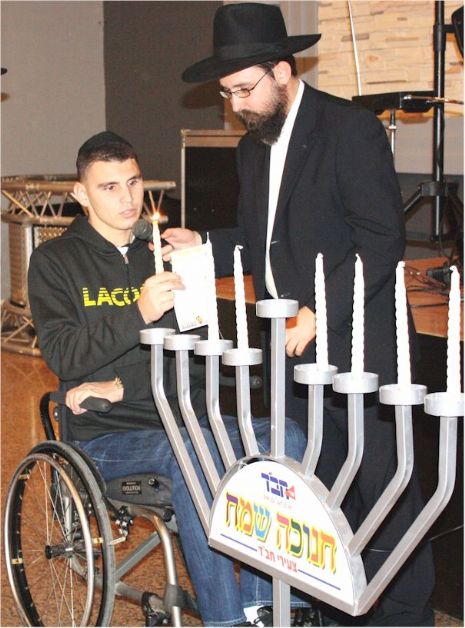 Chabad Terror Victims Project (CTVP) is organizing an international program called "Operation Chanukah" to dedicate one night of Chanukah to honor victims of terror and their families, wounded soldiers and their families, and all those who have lost loved ones to terror or war throughout Israel. 
These families urgently need the strength they will experience knowing that Jewish communities around the world care deeply about them and their welfare. That they are not forgotten, but in the hearts of people thousands of miles away. 
It is well known that the Lubavitcher Rebbe requested that Chanukah menorahs be lit in beautiful public displays in all communities everywhere on behalf of all Jews, especially for those whose lives are difficult and who may not be able to enjoy Chanukah on their own. 
Chanukah symbolizes light, so this is a most appropriate time for every Jewish community, under the leadership of Chabad, to kindle a public menorah which will shine light on the families in Israel whose lives have been shattered by terror and who suffer pain, loneliness, and heartache. 
Families like Lior's. Lior, a young husband whose wife was expecting twins, was killed in a terror attack in Tel Aviv. Six months later, Lior's father, unable to live with the loss of his only son, died. CTVP has been with this family ever since, helping them financially, emotionally and practically. 
It is families like this whose lives we want to bring to the attention of the worldwide Jewish community. Who we wish to honor on this special night of Chanukah.